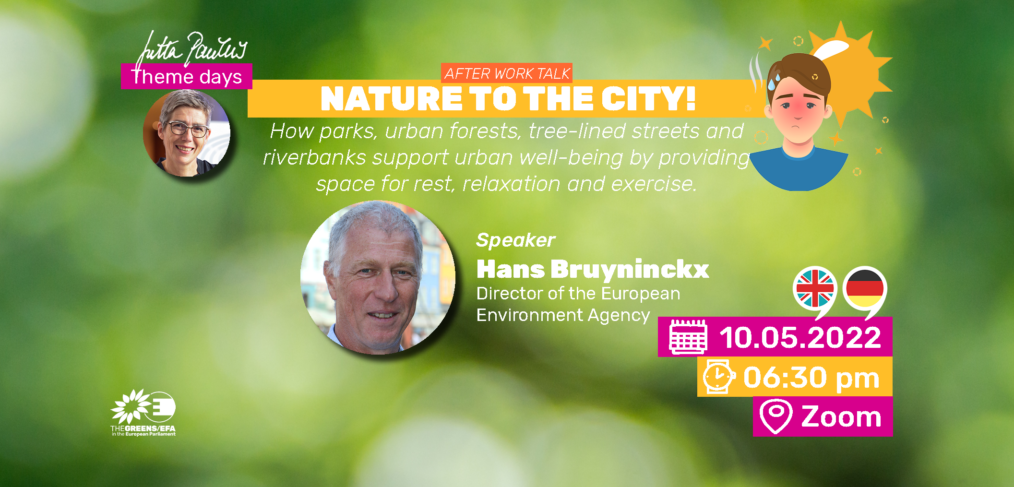 After-work talk "Nature in the city! – How parks, woods, avenues and riverbanks contribute to well-being in our cities".
+++Recording in English here+++
Green lungs provide space for rest, relaxation and exercise. They also help keep temperatures down. However, not everyone in Europe has the same access to green spaces in cities. In my next after-work talk, the Director of the European Environment Agency, Hans Bruyninckx, will give an overview of the socio-economic and demographic inequalities in access to green spaces.
This after-work talk will take place on Tuesday, 10th of May 2022 at 06:30 PM CEST on Zoom. The event will take place in German and English and will be translated live into the respective languages. In addition, the graphic designer Anne Lehmann will record the webinar live.