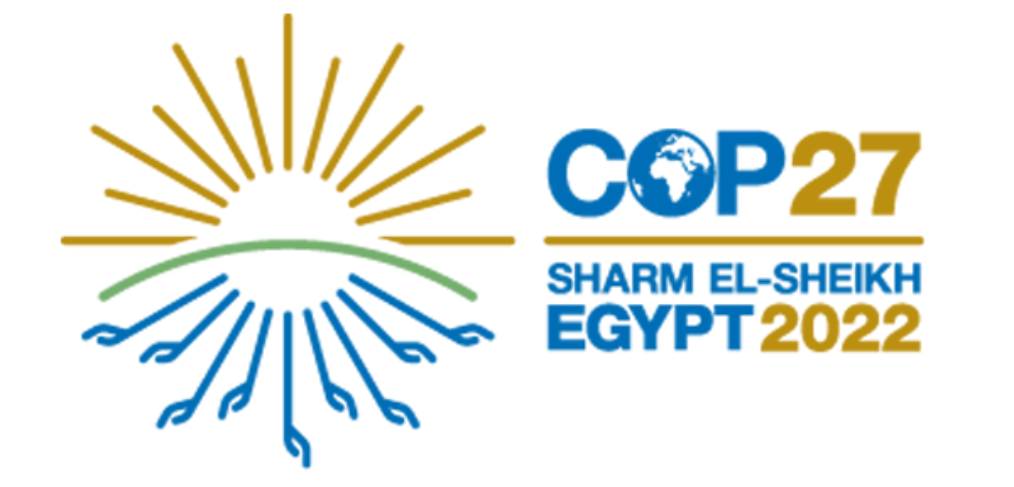 COP27: Methane reduction must be mandatory and nature-based solutions must be promoted!
Climate expert and Green MEP Jutta Paulus is travelling to the UN Climate Change Conference COP27 in Sharm el-Sheikh. From 12 to 18 November, she will follow the negotiations on site, exchange views with civil society and state actors and take part in several panels. 
Central topics for Jutta Paulus will be the announced follow-up agreement to the "Global Methane Pledge" as well as the promotion of nature-based climate protection measures against global warming and its consequences. 
Jutta Paulus will be available by phone and in person for background discussions and interviews.
Jutta Paulus comments on her expectations for the 27th UN Climate Change Conference:
"The non-binding pledge of the UN Climate Change Conference in Glasgow on reducing global methane emissions by 30 percent by 2030 must now lead to a binding and more ambitious agreement in Sharm el-Sheikh. As the world's largest gas importer, the European Union bears a special responsibility in the fight against the climate killer methane. It is not enough to only hold the energy sector accountable, even if emissions of the climate killer methane can be reduced particularly cheaply and quickly in this sector. Agriculture, which is responsible for the lion's share of global methane emissions, must also finally be held accountable. It is encouraging that 119 countries, including 13 of the 20 largest methane emitters, have joined the Global Methane Pledge and that China's chief climate negotiator Xie Zhenhua announced that China will address methane emissions from the energy, agriculture and waste sectors. 
At the COP27 in Sharm el-Sheikh, a lot is being negotiated about the money needed for the fight against the consequences of the climate crisis. Nature-based climate protection measures can not only protect the environment and climate, but also save a lot of money. The rewetting of wetlands such as peatlands binds carbon and at the same time makes an important contribution to climate adaptation. Every euro invested in nature restoration measures leads to an added value of 8 to 38 euros, as food security, ecosystem resilience, climate protection and health are strengthened.
Taking over global responsibility means not only advocating for ambitious climate goals at UN negotiations, but also providing emerging and developing countries with much-needed financial and logistical assistance in the fight against the climate crisis."
Preliminary agenda by Jutta Paulus at COP27 in Sharm el-Sheik: 
♣ Sat, 12 November, 08:30 – 09:30 (09:30 – 10:30 local time Sharm el-Sheik)
Seas at Risk
What shipping & fishing must do to avert climate disaster
EU Pavilion
♣ Sat, 12 November, 13:00 – 15:00 (14:00 – 16:00 local time)
International Renewable Energy Agency (IRENA)
Legislators Dialogue at COP27 – Multi-Actor Partnerships for Renewable Energy
IRENA Pavillon, Area B Blue Zone, stand number P 22
♣ Mon, 14 November, 13:30 – 14:30 (14:30 – 15:30 local time)
European Commission & Wind Europe
EU Energy Day: Delivering the EU goal that wind is 43% of Europe's electricity by 2030
EU Pavilion und Livestream: https://ec.europa.eu/info/events/eu-energy-day-2022-nov-14_en 
♣ Mon, 14 November, 15:45 – 17:15 (16:45 – 18:15 local time)
European Heat Pump Association (EHPA) & E3G
The clean heating and cooling forum
Room Tutankhamun (77)
♣ Tue, 15 November, 12:15 – 13:45 (13:15 – 14:45 local time)
International Chamber of Shipping (ICS)
Shipping in a changing energy system – opportunities. Clean Energy Marine Hubs a value chain approach
Room Amon (150)
♣ Tue, 15 November, 15:45 – 17:15 (16:45 – 18:15 local time)
SolarPower Europe
Delivering a just energy transition & the role of cities to address the climate & inequality crises
Room Hatshepsut (300)
♣ (TBC) Wed, 16 November, 14:00-15:30 (15:00 – 16:30 local time)

 
World Nuclear Association
Meeting the energy challenge: nuclear's role in a sustainable and secure low-carbon future
Room Thutmose (100)
♣ Wed, 16 November, 17:30-20:00 (18:30-20:00 local time)
Nature and Biodiversity Conservation Union (NABU) &  Renewables Grid Initiative e.V. (RGI)
Efficient planning of RES and grids as a key tool in addressing the climate & biodiversity crises
Room Amon (150)
♣ Thu, 17 November, 15:00 – 16:00 (16:00 – 17:00 local time)
Transport & Environment (T&E)
Fuels for the climate: is natural gas the solution to decarbonise shipping?
Zoom und Livestream über Youtube