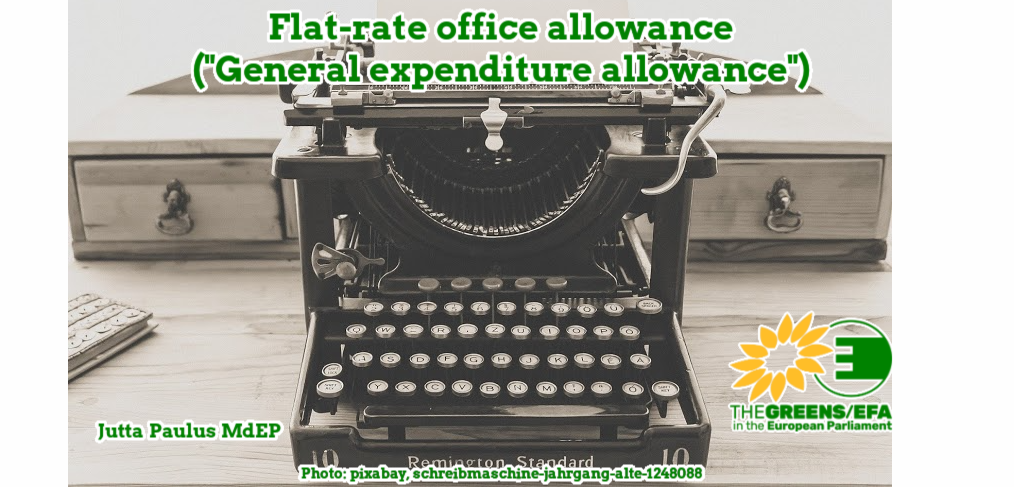 Flat-rate office allowance ("General expenditure allowance")
All MEPs are provided with up to €4,513.00 per month for office expenses, events and other expenses related to the mandate. We MEPs are allowed to use this "General Expenditure Allowance", usually called "Büropauschale" in German, without having to prove the expenses in detail. We Greens do not think this is right. That is why we collect all receipts and make our expenses transparent. After all, the money is not at our disposal for private purposes.
To keep the effort manageable, I publish the entire expenditure on my homepage for each calendar year. At the end of my mandate, I will transfer unused money from the office allowance back to the European Parliament.
My expenses are divided into three categories:
Representation expenses:
e.g. travel and hotel costs for speakers, costs for interpreters, photographers, hall rental for events, working lunches.
Operating costs:
e.g. rent and ancillary costs for my constituency offices in Kaiserslautern and Koblenz, telephone, internet, newspapers, software for video conferences
Office supplies:
e.g. pens, paper, furniture for my constituency offices, stamps, office plants, coffee and tea for guests in my office, microphone
2019: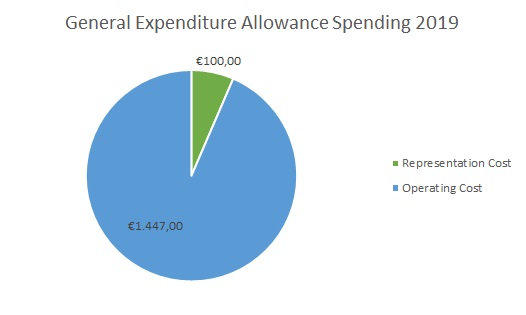 2020: