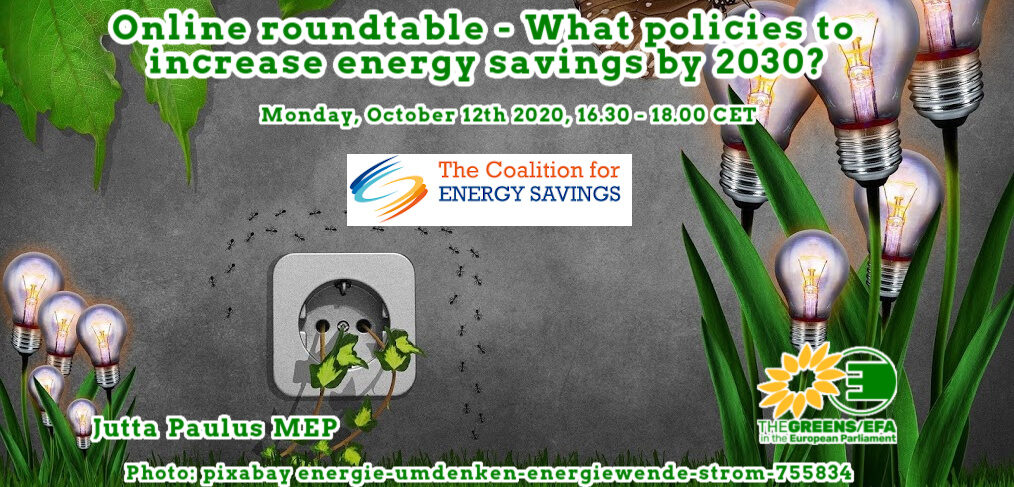 Online roundtable – What policies to increase energy savings by 2030?
Registration for the Online roundtable.
Monday October 12th 2020 – 16:30 to 18:00
The 2030 Climate Target Plan of the Commission builds on increasing energy efficiency: it speaks of a target of 36% by 2030, well beyond the current one of 32.5%. The revision of the Energy Efficiency Directive announced for June 2021 'will identify the precise policy options available as well as the exact level of new targets'.
At the same time the Commission proposes several other measures in its 2030 Climate Target Plan which will interact with EED and impact the target achievement. They include: extension of the EU-ETS, new measures under the Renovation Wave, strengthening the Energy Performance in Buildings Directive, new requirements for products and vehicles.
There is no silver bullet to accelerate energy efficiency improvements. In particular the barriers to renovating buildings and switching to clean forms of transport are multiple. The policy tools to overcome these barriers need also to be multiple and targeted.
The Coalition for Energy Savings invites you to a roundtable debate on the best policy mix to increase energy savings by 2030.
Has the 2030 Climate Target Plan looked at all available options?
How can carbon pricing be designed as to support the delivery of energy savings at end user level (building renovation and clean transport policies)?
How to ensure benefits for all, in particular for vulnerable citizens?
Agenda
Welcome
Stefan Scheuer, Secretary General of The Coalition for Energy Savings
Presentations
Radoš Horáček, Policy officer at DG Energy, C.3 Energy Efficiency: Policy and Financing (tbc)
Jon Stenning, Associate Director at Cambridge Econometrics
Panel discussion
Jutta Paulus, Member of European Parliament (Greens/EFA, Germany)
Maria Spyraki, Member of European Parliament (EPP, Greece)
Theodora Petroula, Energy Savings Policy Coordinator at CAN Europe
Andrea Voigt, Director General at EPEE (tbc)
Q&A and wrapping-up
Moderated by Hendrik Kafsack