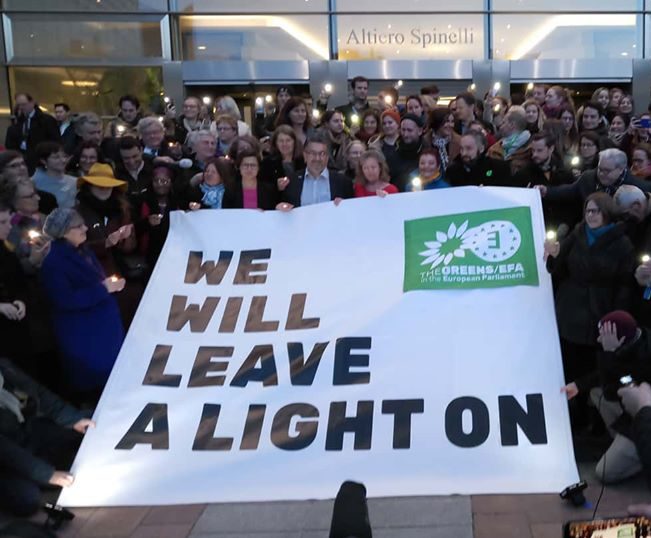 PRESS RELEASE: Brexit: Great Britain must remain a member of the North Sea cooperation
PRESS RELEASE, Friday, January 31, 2020 – Brussels
Brexit: Great Britain must remain a member of the North Sea cooperation 
The European Commission no longer sees Great Britain as part of the North Sea cooperation group after Brexit, although it wants to remain a member of the platform after Brexit.
The North Sea Cooperation is a platform of European countries with the aim to work together on renewable energy projects in the North Sea. Belgium, Denmark, France, Germany, Ireland, Luxembourg, the Netherlands, Norway, Sweden and Great Britain are members of the North Sea cooperation.
Green MEP Jutta Paulus comments:
"If we Europeans do not work together, regardless of whether we are a member of the EU or not, we will not reach the Paris climate targets.
For me there is no question of whether Britain remains a member of the North Sea cooperation, even after Brexit. I expect a clear position from Germany, which is currently chairing the North Sea cooperation that the UK can remain.
In November 2018, the EU Commission calculated that we would need between 230 and 450 gigawatts of installed capacity at sea by 2050, in order to become climate-neutral. Germany's target for 2030 is just 20 gigawatts."