Diese Veranstaltung hat bereits stattgefunden.
Exhibition opening "Tidal Mirror"
18. September @ 18:30

-

21:00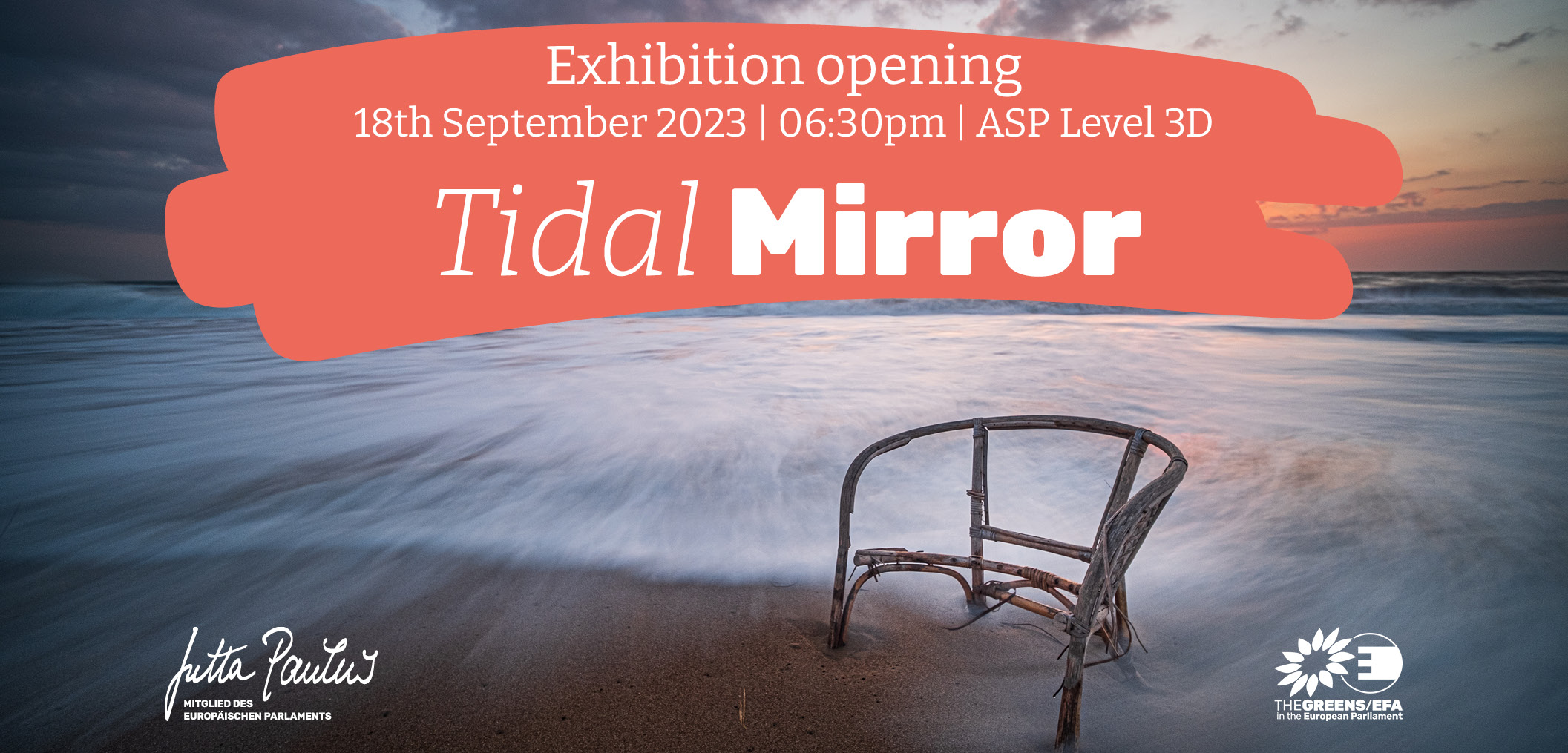 With great pleasure, I invite you to the opening of the exhibition "Tidal Mirror" by the artist Christian Martischius, which will take place at the European Parliament, in the Distribution Centre Area – 3D (next to the Voxbox), on 18 September 2023 at 06:30 pm.
The sea and its stories form the subject of Martischius' photo series Tidal Mirror. But the beach and the sea are captured far from familiar views. No people, no cutter. No air mattresses, no sunshades. Tidal Mirror works with the repetitive clash of seeming contradictions: Bright explosions of color collide with supercooled monochrome, minimalism clashes with bombast, and nature with the artefacts of human intervention. The result: The Mirror refuses to be reduced to a single perspective. Thereby it yanks the viewers out of their passive-observing role. Thoughts about time, environment, and our own place in the earth's ecosystem meander into the decoding of its mysteries – consistent as the tides. The photo as a snap-shot transforms into the center of a story with an uncertain beginning and an open ending.
After the exhibition opening, there will be a small reception. To participate in the exhibition opening please send an e-mail to jutta.paulus(at)ep.europa.eu